hudson vineyard
napa valley
Ehren and grape grower Lee Hudson go way back - all the way back to Ehren's days at Neyers where he made Chardonnay, Syrah, and Grenache from this esteemed southwestern Napa Valley Site. The vineyard sits pretty on a 2000 acre ranch that Lee purchased in 1979 and slowly developed into one of Napa Valley's most recognizable vineyard names. Lee is also known for producing gigantic pumpkins every Fall and displaying them at Napa's Oxbow Market!
This close association has allowed Failla to enjoy vineyard-designate status from Hudson since 2010 with inaugural releases of both Chardonnay and Syrah.
The Chardonnay is sourced from Block F - easily one of Hudson's best and most intriguing spots for the varietal. Originally planted in 1984, the parcel sits is almost immediately visible from the entryway to the ranch property - just pass the series of olive trees and you nearly run right into the rows that provide us our delicious bounty.
Sold at first to Acacia, then to Ramey, the F Block was replanted in 2006 to the "Shot Wente" clone and is now sold only to Kongsgaard and Failla (though Lee does keep a healthy portion for the Hudson wines as well). An ideal match for the site and for our style of winemaking, Shot Wente provides low yields, early maturation and high natural acidity in the grapes at harvest time. These elements meld seamlessly with Ehren's gentle élevage techniques, eliciting the site's exotic aromatics and forceful, mineral-driven texture.
Failla's Syrah block comes from a distinctly different parcel than the Chardonnay. Block 3 is planted on the adjacent, expanded Henry Road property, slightly further north and nestled in a valley between steep hillsides, protecting it from the prevailing northwestern-moving Carneros winds.
Planted in 1997 on Haire series soil, the Syrah is exposed to cool nights and moderately warm days, providing a long growing season and even ripening. Despite being so far inland, there has even been evidence of sea creature fossils found in the rocks scattered throughout the vineyard.
A wonderful foil to our cooler climate Estate Vineyard, the Hudson Syrah is similarly vinified on 100% whole clusters and is treated to human-powered punchdowns - aka foot treading - during harvest. Aging in mostly used French oak barrels allows for the distinctive floral, spice and savory aromas to balance the naturally rugged and robust palate.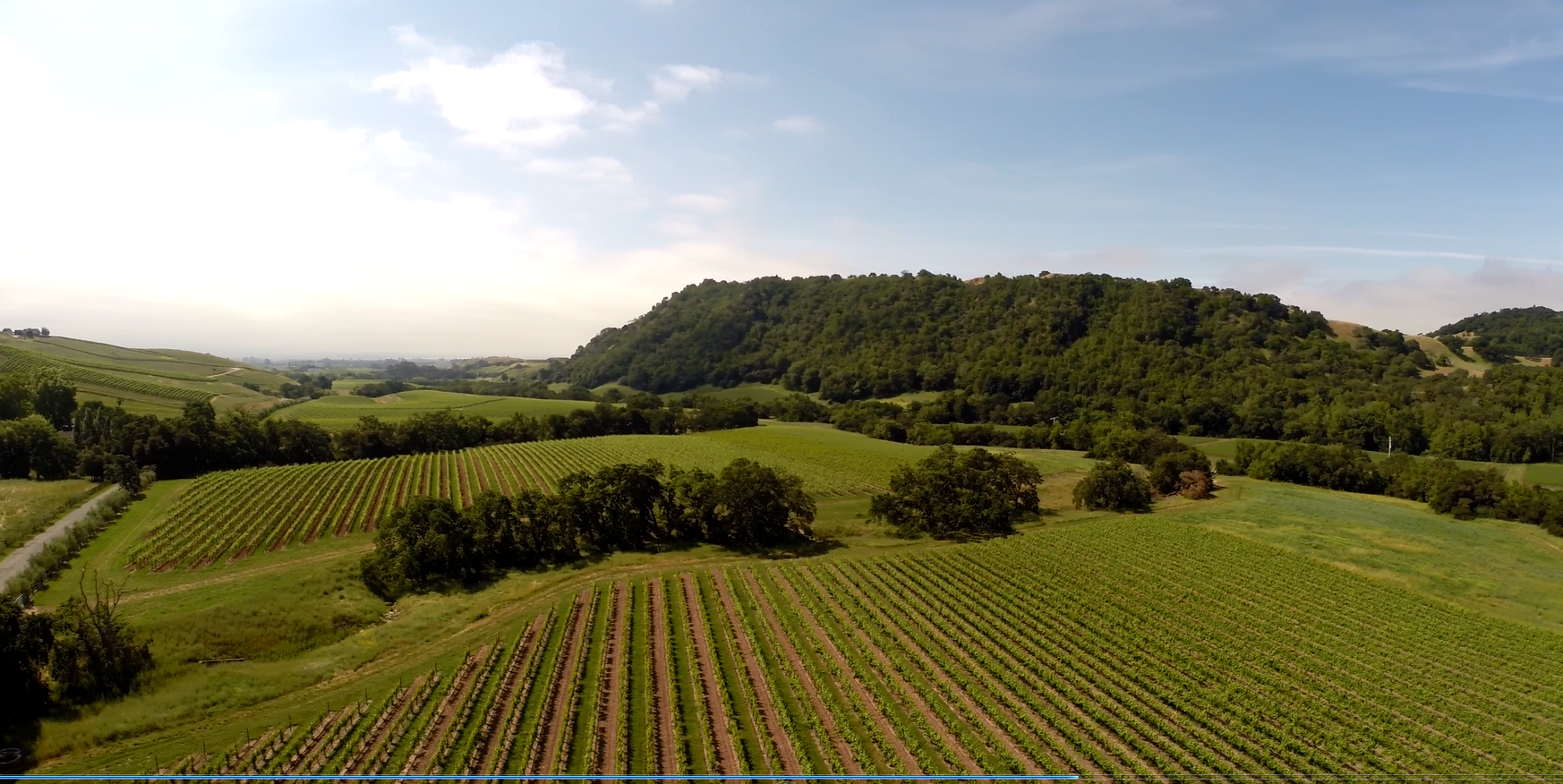 Wine Enthusiast gives Failla's 2013 Hudson Chardonnay 94 Points!!
Vinous gives the 2015 Failla Hudson Syrah 94 Points!!